As we have already covered how you can emulate PlayStation 3 on the Steam Deck, it is time to see what PS3 games work best on the Steam Deck. The RPCS3 (PS3 Emulator) is a very CPU-intensive software, so many famous PS3-era games don't function properly on the handheld. Although tons of games play quite well on the Steam Deck, we will go through some of them in this article.
For this list, we ranked the games by how well they run and how fun they are in general. Here are 10 of the best PS3 games to emulate on the Steam Deck.
1. Demon's Souls
The game that paved way for the Soulsborne genre, Demon's Souls is one of the most unique experiences of its time and has become a timeless classic. The combat system is robust, the amount of exploration is amazing, and the game looks and sounds beautiful.
Combine all this with FromSoft's masterful lore-based storytelling, and you probably have the best and most frightening role-playing game of the PS3 generation.
2. God of War 1 & 2
Though both these games are PS2 games, their collection is available on the PS3. These games sit at the pinnacle of the hack-and-slash genre. It follows the early days of revenge-fueled Kratos, going to absolute lengths just to show his hatred for the Olympian Gods that have ruined his life. Brutality is off the charts in these games along with an amazing way the story, locations, and settings unfold to some of the best scenes in gaming history.
I wish I could add God of War 3 to this list too but sadly that game is quite unstable on the Steam Deck and can achieve an abysmal 10 to 15 FPS only.
3. Ninja Gaiden Sigma 2
This version of Ninja Gaiden 2 was released on the PS3 with some significant changes from the original game. The Ninja Gaiden games aren't for everyone. People will hate it; some will love it to death. The adventure may be linear and the hack n' slash ridiculously repetitive but it's so much fun.
Even though this revamped version of Ninja Gaiden 2 does things differently, it keeps the essence of the game intact. Considering that you might have never played a Ninja Gaiden game, there's no reason why you should pass on this one.
4. Sly Cooper: Thieves in Time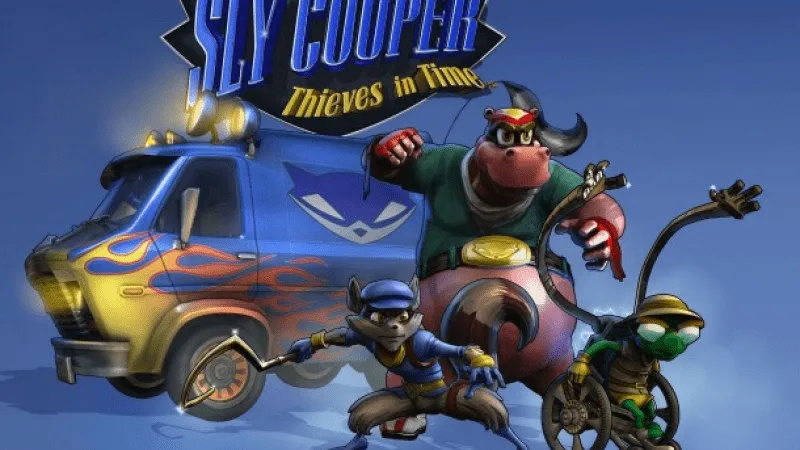 Don't trust its cartoony looks, Sly Cooper isn't just for kids. Behind its mask, our beloved animal thief hides a delightful sense of humor. It also boasts a ton of tricks to play with in terms of gameplay, despite its stealth nature slowly conceding territory to the more actiony aspects of its gameplay.
Ultimately, the adventure is full of variety and fun and may very well be the most refined and rich episode of the series.
5. Metal Gear Solid: Legacy Collection
If you are into the Metal Gear Solid universe or are looking into it for the first time then this collection of all the classic games from the franchise in a single package is a must for you. If you're an absolute newcomer to this series, this is must-play material. Each title has been lovingly remastered and every entry included pushed the boundaries back in the day to be the best titles of their release year, if not their entire generation. No serious PlayStation gamer should be without these.
6. Dante's Inferno
If you are looking for a slightly darker and edgier version of God of War then look no further than Dante's Inferno. What it lacks in gameplay originality it more than makes up for with style and substance, painting a dark and sinister portrait of a literary classic and creating a gameplay experience that you won't soon forget.
7. Asura's Wrath
Asura's Wrath is not so much a game as a series of monumental, weird experiences delivered as beautifully rendered cut scenes. Filled with quick time events, God of War-style combat influenced by Asian mythology infused with heavy sci-fi elements makes this a weird experience.
But it's weird in that good, can't-stop-watching-the-screen way. It is complete madness wrapped up in a lovingly-created package.
8. Ratchet and Clank Future: Tools of Destruction
Quite simply, Ratchet and Clank Future: Tools of Destruction is as perfect as a game can be. For the time it was state of the art in every respect, from graphics and animation to sound, music, and voice acting, to story and script, to level design and environment themes, to puzzles and action, to weapons and gadgets, to hidden items and lifespan-prolonging side missions and collectibles. Truly this is a game that has it all and is amongst the most definitive titles on the PlayStation 3.
There are two other Ratchet and Clank games with very similar levels of quality on the PS3 that you can also check out. Ratchet and Clank Future: A Crack in Time and Ratchet and Clank Future: Quest For Booty.
9. Resistance: Fall of Man
Resistance doesn't attempt anything wildly different than other first-person shooters out there. Although offering a strong selection of interesting weapons, plenty of ruthless foes to shoot them at, good level design, and an excellent presentation accomplishes what most such games fail to do. The game will keep you on the edge of your seat throughout its runtime.
10. Motorstorm
Motorstorm is the best off-road driving simulation ever to grace a console in the PlayStation 3 era. The physics are accurate yet altered for an arcade-like effect, and they feel so right. The courses in MotorStorm are a really strong point.
Well-designed, they're challenging, but they also let you have fun. There aren't too many on offer – just eight -, but everyone is a sprawling playground to muck around in.
11. Heavenly Sword
The amazing cutscenes (with some of the best facial animations of that era) of Heavenly Sword, a compelling cast of characters, and the stirring musical score complement the gameplay to create an incredible cinematic experience. It may invite comparisons to other action titles, but it can be safely said that Heavenly Sword is a unique and captivating adventure with a style of its own.
---
There are tons of other great games on the PlayStation 3 that you can emulate on the Steam Deck. We would have also added the greatest games from the console in here too, but unfortunately, games like the Uncharted series, God of War 3, and even the Last of Us are way too unstable to be played on the rather weak hardware of the handheld device.