The newly released Star Wars Jedi: Survivor has had a terrible PC port release. Several people have complained about it being unoptimized and buggy. One common complaint is that Star Wars Jedi Survivor doesn't utilize GPU properly.
You can solve this issue by either updating your GPU drivers, checking the integrity of your power supply, adjusting the BIOS setting, disabling integrated graphics, or adjusting certain GPU-related Windows settings.
In this article, we'll review 5 fixes you can employ to solve any GPU-related issues you might be facing in Star Wars Jedi Survivor.
1. Update your GPU Drivers
If you're unsure which of these solutions might work for you, check out the rest of this article and learn everything you need to fix Star Wars Jedi: Survivor.
If you've played the recent Star Wars Jedi: Survivor, then you know it has a little bit of a problem trying to use your GPU. While the game on PC has been ported, this does mean many such issues could be a result of poor optimization. We should still try to do as much as we can to minimize such problems on our end.
So let's set aside how frustrated we are with this situation. And instead discuss what measures we can take to ensure Star Wars Jedi: Survivor utilizes our GPU properly.
It is important to note that one of the biggest reasons why Star Wars Jedi: Survivor might not be using your GPU is because it is faulty or outdated. One common mistake most PC owners make is not regularly updating their GPU drivers.
This can be problematic, as many new games become incompatible with these older GPU driver versions. This is why it can be so important to regularly update your GPU drivers, to ensure that no existing errors are causing your Star Wars Jedi: Survivor from not using your GPU.
You can update your GPU's drivers by going to the manufacturer's website. Often you'll have either an Nvidia or AMD graphics card. Both of these have dedicated websites that allow you to quickly download and install the latest drivers for your system.
2. Check your Power Supply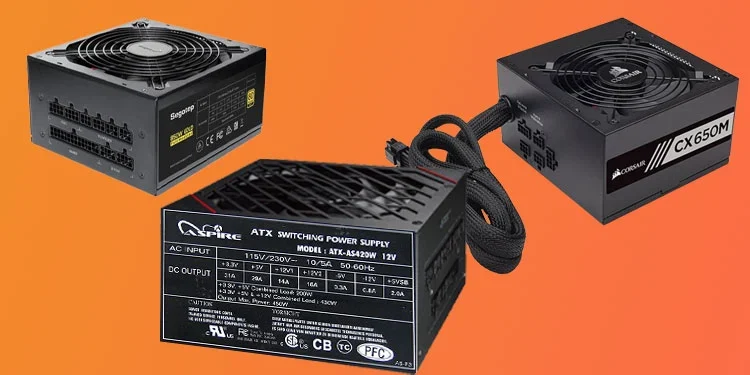 An inadequate power supply can be incredibly costly. Especially, when you're trying to run the latest games. Insufficient power supply can cause your GPU to not work correctly. This means that your Star Wars Jedi: Survivor will not be able to utilize an underpowered GPU.
It can thus be helpful to monitor your power supply and ensure that there aren't any critical errors whilst using it. First, ensure that your power supply is providing enough power to your GPU. This can be done simply by checking the minimum power requirements of your GPU and comparing it to your Power Supply's output.
Second, you should make sure that your power supply is hooked up to an appropriate power outlet. Make sure that the power outlet has a decent wattage, and that it is not fluctuating. Both of these issues can wreck your entire PC. So I'll urge you to be careful.
3. Adjust the BIOS Settings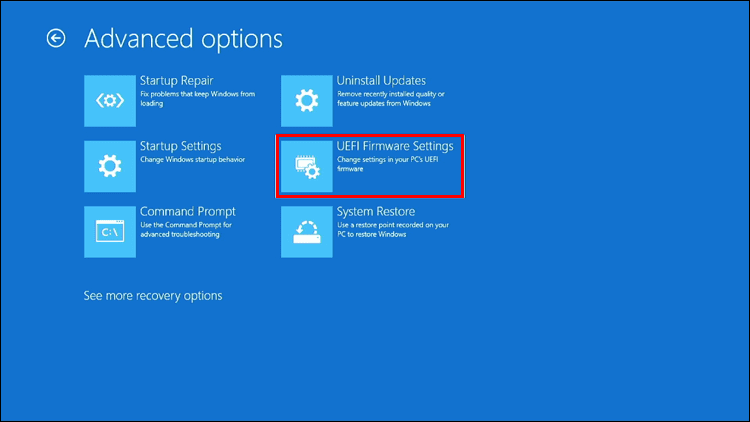 Sometimes the main issue can be your game's BIOS settings. These can prevent your GPU from accessing relevant data required to work properly with a particular software. Star Wars Jedi: Survivor might need precise BIOS settings to function properly.
You can fix your BIOS setting by doing the following:
Access your BIOS Settings
Navigate to Advanced Settings
Select the GPU option
Scroll to the Default Display Device option
Set the GPU as the Default Display Device
This is just one of the various changes you might have to make to ensure a functioning BIOS setting. However, this initial step should solve all unintentional BIOS-related issues whilst playing Star Wars Jedi: Survivor.
4. Disable Integrated Graphics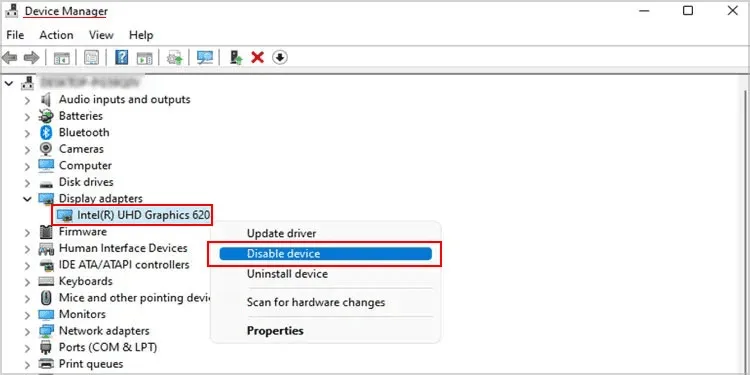 If you've got integrated graphics on your PC. Then this might also be a reason why Star Wars Jedi: Survivor is not being able to use your dedicated GPU. This is because often games will end up using the Integrated Graphics processor instead of the dedicated GPU.
This is a simple fix, all you must do is disable the integrated graphics. You have to ensure that your computer is forced to utilize the dedicated GPU to run games. A simple way to do this is by going into the Device Manager and Disabling the Integrated Graphics Device.
5. Adjust Windows Settings
Certain Windows settings can prevent Star Wars Jedi: Survivor from using the GPU. To fix this, go to the "Graphics Settings" in the Windows Settings. Ensure that the "High-Performance" option is selected for Star Wars Jedi: Survivor.
Additionally, you can go to the Power Options and select the "High-Performance" power plan. This will ensure that your computer is using the GPU at all times. This should fix the problem of Star Wars Jedi: Survivor not using your GPU.
---
The problem of Star Wars Jedi: Survivor not using the GPU can be quite frustrating. Thankfully there are several fixes that you can try. Hope your game begins to run better after you use any of these fixes. Gamers, may the force be with you!