Tiny Tina's Wonderlands is an amazing game with beautiful vistas, an engaging combat system, and a hilarious main storyline. However, even so, once you've beaten the game a few times, you might not have anything left to do.
You would enjoy a new perspective on the game while continuing to engage with its fundamental mechanics. So what's the solution to this worry? Of course, a simple answer is to Mod your game.
Game Mods have been around ever since PC gaming started way back when, and it evolved into a way for the players to write massive fan letters to the creators of the games they enjoy. Mods have many things to add to your experience with the game.
They can add new graphics systems, revamp some combat elements, make slight visual corrections to the game models, or plain and simple turn you into an overpowered god that cannot be killed!
Whatever you might fancy, our guide will list the Best Mods currently available for Tiny Tina's Wonderlands, and we'll even highlight to you how to install them to your system. With that said, the Best Mods In Tiny Tina's Wonderlands include:
Wemod Tiny Tina's Winderands Trainers and Cheats
If you want to Mod your Tiny Tina's Wonderlands game and do not want to deal with the hassle of locating files buried deep into obscure folders, then Wemod is just for you. Wemod excels at providing a worry-free experience regarding tweaking and adjusting your favorite game to your preferences. It's a small application you download and install on your PC.
Once that is done, Wemod Automatically scans your PC for Steam or Epic Game Store and, based on the games you've bought, provides you with a host of options to customize and adjust various aspects of the game. So whether you want to be completely invincible or want the ability to fly, Wemod has all the answers.
All Modding Options
Category
Trainers and Cheats
Player
God Mode
Super Speed
Super Damage
Instant Spell Cooldown
Super Loot Rate
Super Jump Height
Fly Mode
Flying Speed
Walking Speed
Game
Reset Vending Machine Timer
Physics
Gravity
Teleport
Teleport Waypoint
Inventory
Unlimited Currency
Unlimited Skeleton Keys
Set Inventory Size
Stat
Mega Exp
Unlimited Skill Points
Unlimited Hero Points
Unlimited Myth Points
Weapons
No Reload
Unlimited Ammo
No Recoil
Better Accuracy
No Spread
How To Setup Wemod?
AA Focused Reshade Preset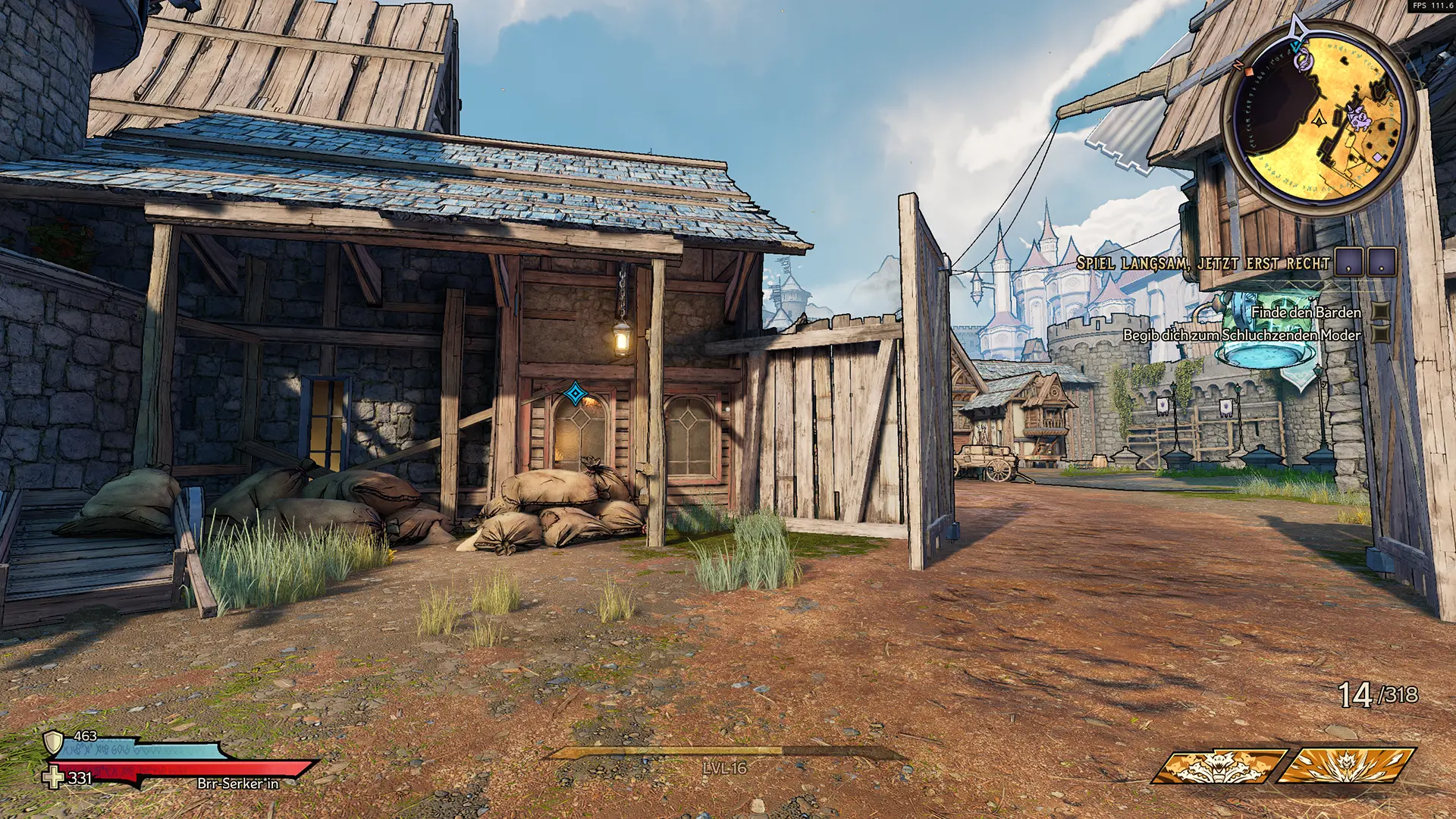 Tiny Tina's Wonderlands might be an incredibly stylized and meticulously designed world. However, it is obvious to many that the game can look dirty, unpolished, and even blurry. To counteract this issue, a Mod creator named Chaser developed a Reshade pack for Tiny Tina's Wonderlands.
You might also like: Best Spore Warden Build In Tiny Tina's Wonderlands
Within this Reshade pack, the normal AA – contrast-less image generators are swapped out for a clearer FAAA system. This Mod truly makes the game pop in all its stylized animation glory and lets people with decent monitors or heavily invested PCs get to enjoy their money's worth. The biggest upside, it doesn't even impact the game's performance all that much. Win-Win.
How to Install Reshade?
All Classes, All Loot Dice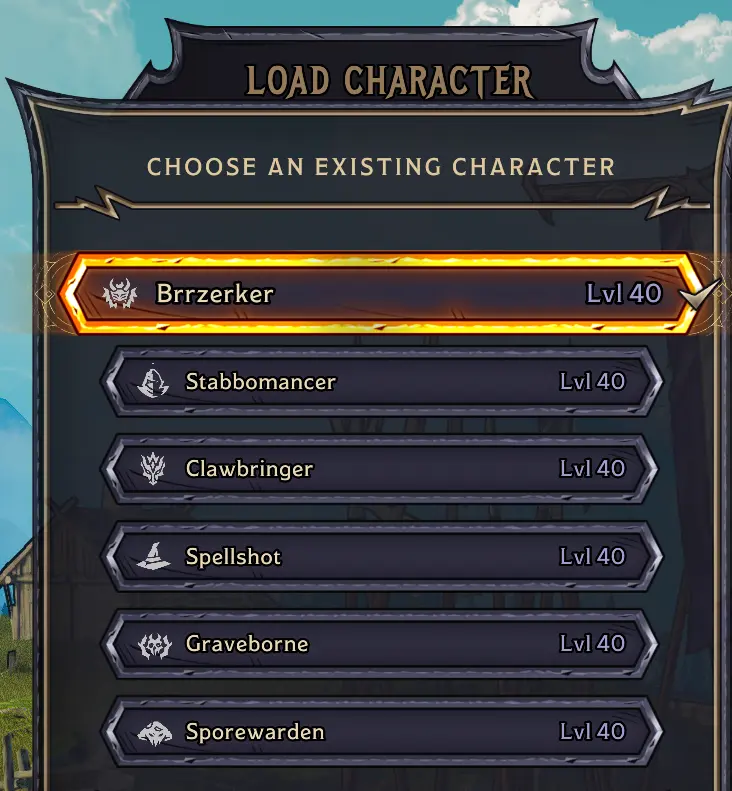 The All Classes, All Loot Dice Mod is wonderfully simplistic. This is because it does precisely what the title says. It is a save file that you can download and insert into your game which allows you to access all classes at level 40 while also having found and activated all loot dice.
This Mod is specifically for people who do not want to go through the hassle of starting a new game and having to finish the main storyline just to play a new class. After you finish your own game, you can put aside your save file in another folder, copy and paste this one into your launcher folder and voila, you'll be able to play as any of the 6 Classes in Tiny Tina's Wonderlands at Level 40, with no skill points invested.
How to Install All Classes, All Loot Dice
Related: Tiny Tina's Wonderlands Class Tier List
Wonderlands Game Save LVL 40 TrapScallion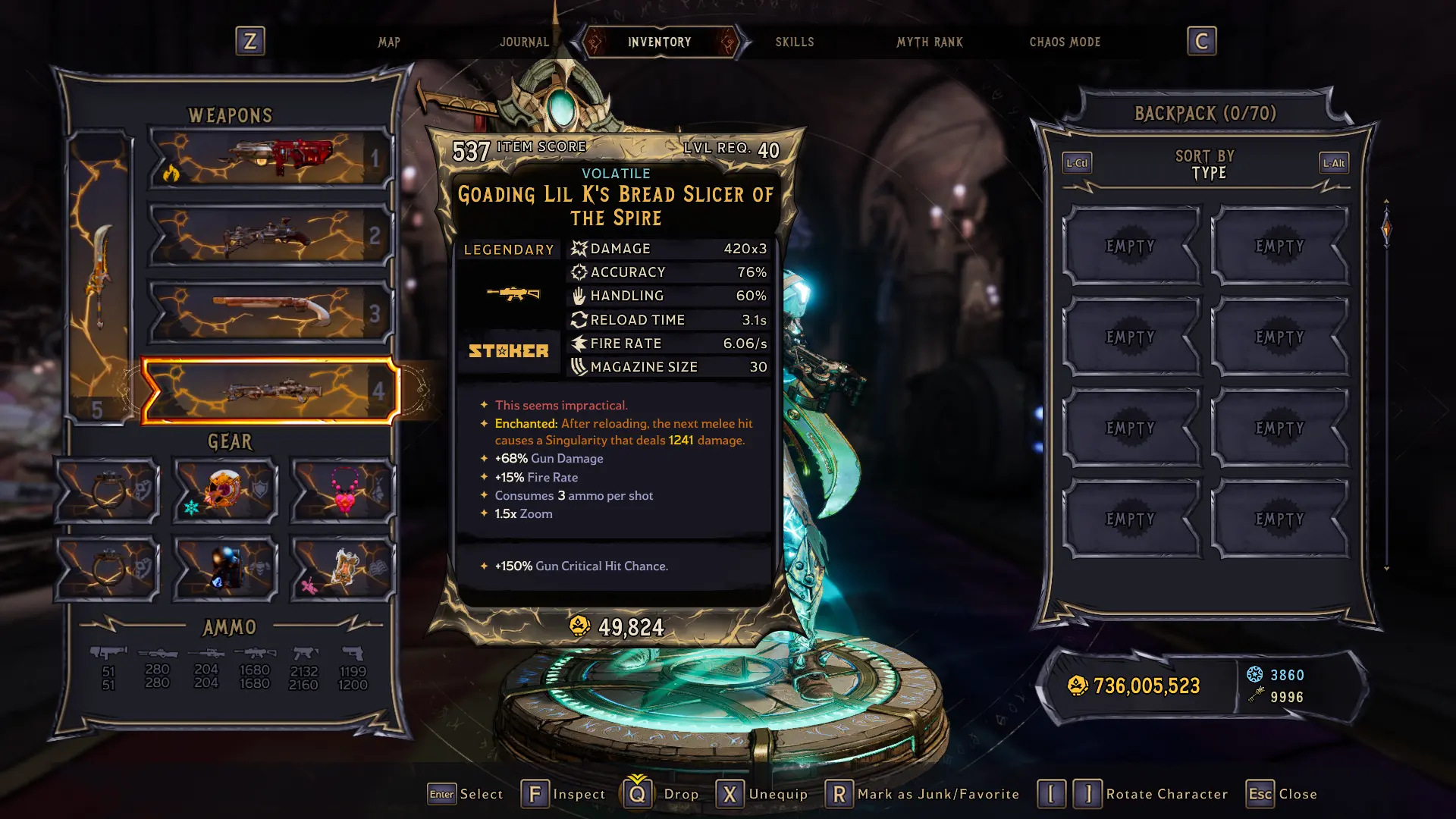 If you've played through Tiny Tina's Wonderlands even once, you know that nothing is more fun than optimizing your build to perfection. Finding the right combination of skills and the best piece of equipment to make yourself as overpowered as possible is a pleasure.
However, many of us nowadays simply do not have the time to invest in meticulously reading and testing weapon interactions. So isn't it wonderful that we have a Stabbomancer Spell shot built right here that hits like a truck? With massively overpowered Volatile weapons and completely decked-out equipment slots. This build is for you if you want a fast-paced build with a Myth rank of over 2000 and 700 thousand gold.
How to Install this Mod?
Wonderlands Game Save LVL 40 Stabbomancer
Unlike the previous Build with weapons, stats, and resources at a far more modest and believable level, this Mod throws caution out of the window and provides massive stats for you to enjoy. This build uses various soft-wares to ensure that the save file is armed to the teeth with overpowered weapons and equipment pieces.
With damage numbers well into the trillions, there will be nothing that can stand in your way. You will quite literally become an unstoppable god able to destroy everything in your path. So if you're coming back from a hard day of work and want to feel like an empowered demi-god sent onto Tiny Tina's to wreak havoc, then this mod is for you.
How to Install this Mod?
You might find this interesting: Best Amalgam Legendary Armor Guide In Tiny Tina's Wonderlands
SNS Replaces SkulDugger
The SNS Replaces Skuldugger mod will not make you overpowered or provide you with modded items damaged in the trillions. Instead, it banks completely on the tip of the hat to the franchise that gave rise to Tiny Tina's Wonderlands in the first place, Borderlands.
The SNS was a corporation that made armaments in the previous Borderlands series. Their weapons are some of the finest that you could obtain. So naturally, the weapons and thus the logo holds a lot of sentimental value for us.
This Mod allows you to replace the Skuldugger weapons with skins and logos of the SNS. This little Mod has to be the best for anyone wanting a nostalgia trip back to the good ol' days of Borderlands.
How to Install the SNS Replaces Skuldugger Mod?
---
These were the Best Mods we've encountered for Tiny Tina's Wonderland.