With Remakes come some changes in the gaming industry, and Resident Evil 4 Remake has its fair share of improvements. RE4 got some new and enhanced features and game mechanics that even franchise veterans can't deny. The core experience is still the same. But there's a new weapon in the game. Is the Bolt Thrower in Resident Evil 4 Remake good? Let's find out.
The bolt thrower in Resident Evil 4 Remake is not that good. It comes with a weak attack power of 1.2 and an awful reload speed of 1. Pair that with its subpar 0.7 firing rate; you're not off to a good start for 10,000 Pesetas. Its upgrades are cheap, and you can easily go for stealth kills with it. You either love it or hate it!
How To Unlock The Bolt Thrower in Resident Evil 4 Remake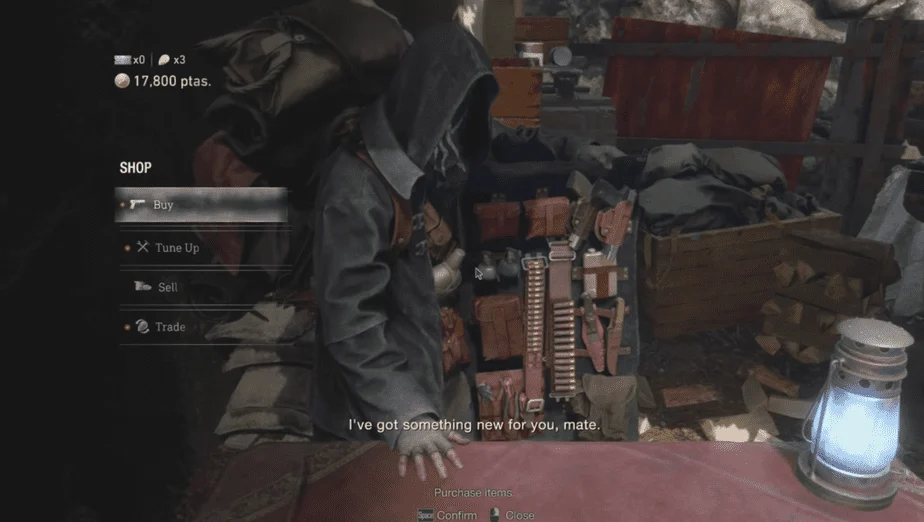 You need to, first of all, find the Bolt Thrower. It's one of the first weapons you'll find as you meet the Merchant in Chapter 2. Initially, you'll relegate yourself to whatever subpar weapons you find around the Village. At best, you'll come across a shotgun and a handgun. But with the arrival of the Merchant, everything changes.
You'll see the Bolt Thrower in Resident Evil 4 as soon as you meet the Merchant for the first time in the second chapter. But you need a staggering 10,000 Pesetas to purchase it. A bit on the expensive side, but trust us. The Bolt Thrower is a really good investment in Resident Evil 4.
Bolt Thrower Stats
The Bolt Thrower is pretty weak in Resident Evil 4. It comes with an attack power of 1.2. It's got a Precision of 3.00. After taking out an enemy, you can retrieve the bolts. To further modify it, you can attach mines to make explosive bolts.
| | |
| --- | --- |
| Stats | Value |
| Power | 1.2 |
| Ammo Capacity | 3 |
| Reload Speed | 1 |
| Rate of Fire | 0.7 |
You can further Upgrade the Bolt Thrower after upgrading to Level 5 or by using an Exclusive Upgrade Ticket at the Merchant. The Exclusive Upgrade allows you to increase the Bolt Throwers Ammo capacity by 2x. But you'd need a staggering 60,000 Pesetas.
Is It Good?
For the most part, the community has a love-hate relationship with the weapon, and it all comes down to your playstyle. It's not quite powerful compared to an upgraded handgun per see, but its upgrades are cheaper, and ammo can be reused.
What makes the bolt thrower a viable option is its stealth approach. Players can take out villagers quickly and discreetly without alerting enemies nearby. That is until a mob starts yelling.
But the bolt thrower has its downsides: the weak power and the awful reload time. So, you'll want to focus on upgrades considering they're pretty cheap.