Since its inception, SkyWars, the Minecraft PvP mini-game, has been a smash hit. Its engaging gameplay forces you to traverse floating islands in the sky and defeat all other combatants before declaring you the victor, being both addicting and rewarding. However, not all servers hosting the SkyWars mini-game are built the same, and some servers are blatantly better than others.
To help you decide which SkyWars servers are worth your time, we've compiled this handy-dandy Top 5 list of the best Minecraft SkyWars servers and ranked them according to our subjective experiences within each. The list is as follows:
Lifeboat
Cubecraft
GommeHD
Hypixel
Sky Kingdoms
Within this article, we elaborate on the ins and outs of each server and provide you with the details necessary to choose whichever server you want to play.
5. Lifeboat
Lifeboat is perhaps one of the best Minecraft servers to play SkyWars. This is because of the solid player base that regularly plays on the Lifeboat server. You can ignore the long queue lines for getting into a SkyWars session on other servers and press and play on the Lifeboat server.
The gameplay itself on the server is very good. In SkyWars will have to ensure you're the last man standing while simultaneously making sure that your tiny little sky island does not crumble or that you do not fall off of it.
What helps Lifeboat be an outstanding server to play SkyWars is the low lag and low ping. You will find solid connections with this server and be able to make all the spectacular plays you wish without having to feel the frustration of low ping.
4. Cubecraft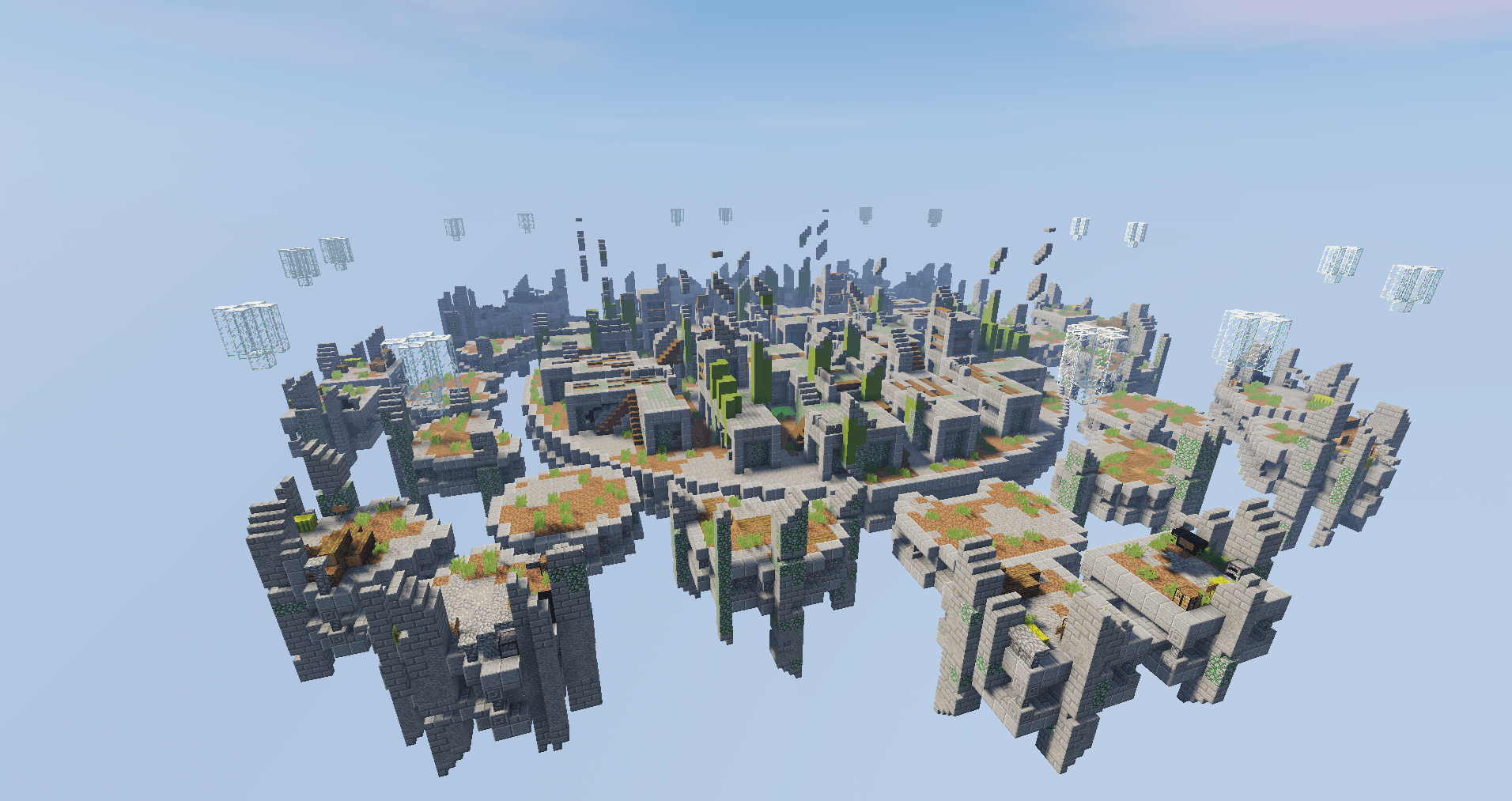 Cubecraft is a stellar Minecraft SkyWars Server. This is largely due to their constant additions of new maps and features to the game mode that keep the battles fresh and exciting. As you can probably see in the picture above, a lot of effort and creativity goes into these maps, and we can't recommend this server enough.
The server also has several custom items added to it that facilitate the SkyWars gameplay. This includes things such as Red Stone traps, potions of invisibility, or new unique bows and swords. These weapons can be obtained in-game but distributed weekly to the players. This is to ensure that you have a fair fighting chance.
Finally, you can customize the aesthetics of the gameplay to your heart's content. This is done by purchasing various skins, cosmetic items, and abilities provided by the development team at Cubecraft. There are several wacky and fun skins to try. And we highly recommend that you do so.
3. GommeHD
GommeHD is a German server, which is particularly attractive for all Minecraft fans currently playing in Europe and has to contend with massive pings to access the more popular servers in the United States.
The user base on this server is massive, and you will not spend much time at all before being able to load into a match. Although they have several competitive and noncompetitive modes, it is their SkyWars game mode that they are especially renowned for. This is practical because of the gorgeous sprawling maps they've constructed where the SkyWars matches occur.
The server is better because the SkyWars game mode in GommeHD is not just a single-player experience; rather, there are types of matches that include two, three, four, and five-man teams. You receive chests full of items and weapons as you spawn into the map, and once you have everything sorted are thrust into combat until one remains.
GommeHD is a masterclass in server management, upkeep, and creativity. If you're a European player, look no further than GommeHD because it will have everything you want.
2. Hypixel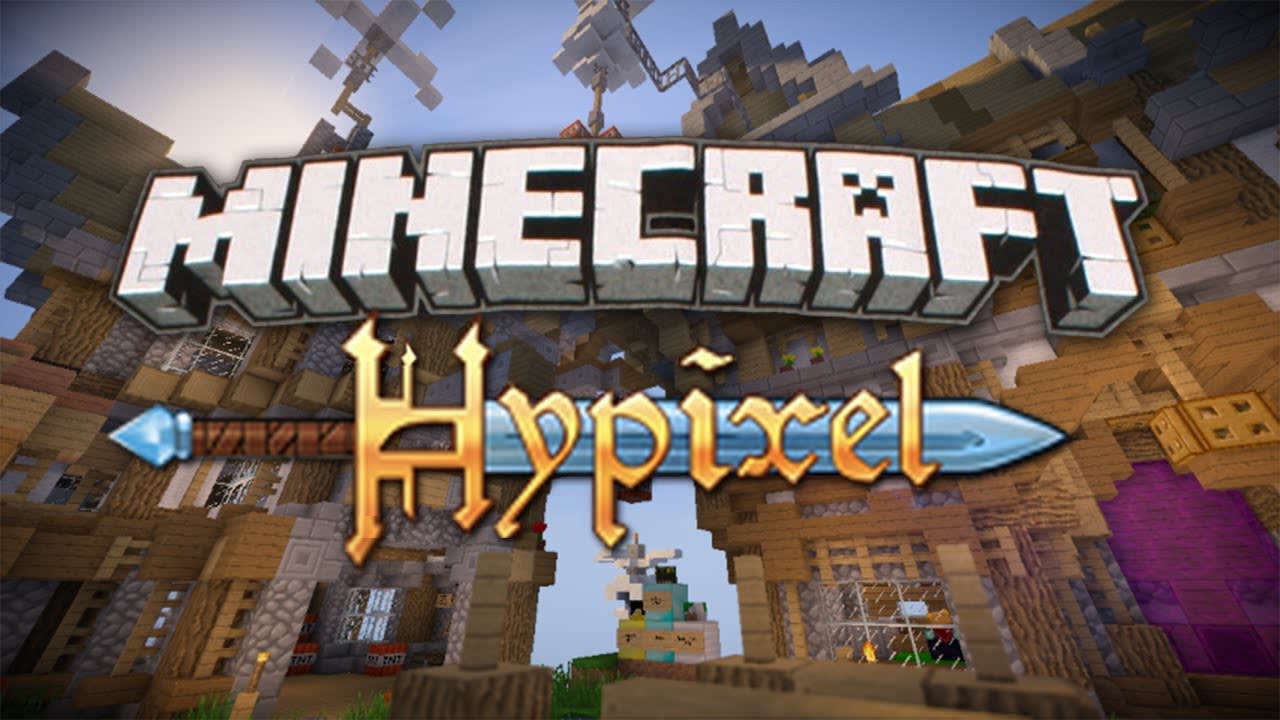 Hypixel is the most popular Minecraft server right now. It has thousands of players online constantly, which means that if you're looking for a SkyWars game, you're guaranteed to find a match on this server.
On top of the regular SkyWars gameplay, Hypixel also features additional features to make the matches even more exciting. The first edition includes the Angel of Death, a loot system in which you can obtain better rewards by killing other players. The second addition is the more general application of the loot system, which rewards players with souls that can be traded for in-game kits and perks.
Hypixel has a long list of engaging maps, SkyWars modes, and systems that make you want to keep playing. We highly recommend this server if you're looking for some good fun.
1. Sky Kingdoms
And now, we go on to the best Minecraft server to play SkyWars, Sky Kingdoms. It is extremely popular, with over a million registered users. The server also boasts the usage of the most up-to-date version of Minecraft for gorgeous map layouts and extremely fun features.
There are ten unique SkyWars maps on this server. And although that might not seem like much, each map is dense with strategic maneuvers, chests, loot, items, and weapons that enrich and reward the experience for any SkyWars player.
Simply put, this server has an almost insanely high quality regarding the sheer amount of detail added to every map. You'll get lost in the maps that generate on each match, and you'll love every minute of exploring the wild, untamed lands, fending for your life, and constructing a mental image of the terrain.
---
That was all for our Top 5 Best Minecraft SkyWars Servers ranked. Let us know if we've missed out on any of your favorite servers in the comment section down below. Till next time! Ciao.