Star Wars Jedi: Survivor is the newest installment in EA's Star Wars video game franchise. However, despite the long development cycle, the game has been released as an unoptimized mess. If you're experiencing constant freezing while playing Star Wars Jedi Survivor, we have a few fixes to help you.
Star Wars Jedi: Survivor is a fairly demanding game. Make sure you meet the minimum requirements for the game. Otherwise, check to ensure your graphics drivers are up to date, your Windows OS is updated, and your game files aren't corrupted, and run the game in administrator mode.
You'll need to ensure that everything on your system is running properly to help prevent Star Wars Jedi Survivor from freezing. If you're looking for more details about these solutions, then check out the rest of this article!
1. Check System Requirements
The first thing you should be making sure of is whether your Windows PC can run Star Wars Jedi: Survivor or not. Your PC specifically should comply with the recommended system requirements for the game. You will experience some issues if your system doesn't satisfy the minimum requirements.
Not meeting even one of the most important specifications can cause your game to crash regularly. Often you can see both the minimum and recommended system requirements on one page, such as the Jedi: Survivor Steam Page or the Xbox Store page for the game.
Minimum Requirements
OS: Windows 10 64-bit
Processor: 4 core / 8 threads | Intel Core i7-7700 | Ryzen 5 1400
Memory: 8 GB RAM
Graphics Card: 8GB VRAM | GTX 1070 | Radeon RX 580
Direct X: Version 12
Recommended Requirements
OS: Windows 10 64-bit
Processor: 4 core / 8 threads | Intel Core i5 11600K | Ryzen 5 5600X
Memory: 16 GB RAM
Graphics Card: 8GB VRAM | RTX2070 | RX 6700 XT
Direct X: Version 12
2. Update your GPU drivers
Another important method to solve your freezing issues in Star Wars Jedi: Survivor is updating your GPU drivers. This is a fairly simple method and can be very important. As new games come out, your graphics card company will release new drivers for optimization.
This is also true for Jedi: Survivor, and if you're finding yourself freezing in-game a lot. Then the solution might be as simple as updating your GPU drivers.
To update your GPU drivers, you can use the Device Manager:
Search for Device Manager
Open the Device Manager Application
Double-click on Display adapters,
Right-click the dedicated one that you are using, then
Select Update driver.
Click Search automatically for drivers.
This process should download the latest GPU drivers for your system. It can be useful to regularly check for new GPU drivers, so try to do this whenever you can. But especially try this method if you've been experiencing freezing in Jedi: Survivor.
3. Ensure Your Windows OS Is Up To Date
If you have either Windows 10 or Windows 11 installed, then you might want to check for recent updates. Both of these Windows OS regularly get updates that allow them to function better and become more optimized for the execution of tasks.
If you've built yourself a gaming PC then you might want to recheck whether you need to install updates to your PC. This would allow the OS to perfectly accommodate new games like Jedi: Survivor. And will reduce any freezing or hang-time issues that you might have been facing otherwise.
Follow these steps to keep your Windows up to date:
Press Win + I to access Settings
Click on the Windows Update Tab
Click on Check for Updates
If updates are available, click on the Install Now button
4. Run Jedi: Survivor in Administrator Mode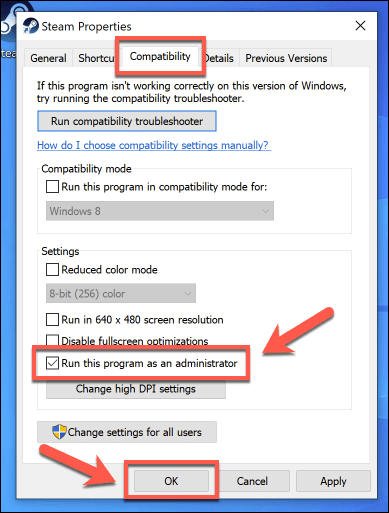 Another reason why you might be experiencing issues running the game is that Jedi: Survivor is not running with administrator privileges. It might help to set the game in Administrator mode because it'll reduce the issues caused by poor launch, or other errors caused by your Windows PC.
Here is how you do it:
Right-click on Star Wars Jedi: Survivor's executable file.
Choose Properties
Click on the Compatibility tab
Place a checkmark on the Run this program as an administration
Click Apply
---
Star Wars Jedi: Survivor has been plagued with freezing issues since its release. But hopefully, with the right combination of solutions we've provided, you can enjoy the game without any further interruptions.